Join Us/Volunteer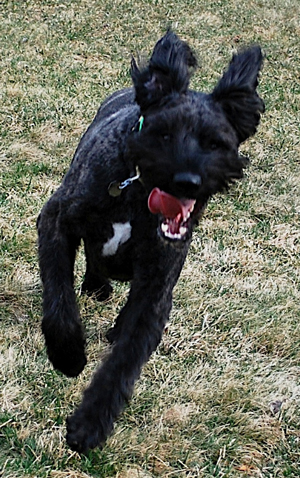 The ABRL needs you! We are an all volunteer organization. Please consider joining us in what might be one of the most rewarding volunteer opportunities you'll ever find. We are in need of help with fostering, identifying Bouviers in shelters, performing home visits, and transporting Bouviers. There are lots of ways to help!
We are very much in need of Coordinators for Indiana, Kentucky, Michigan, Ohio, and Tennessee. The primary role of an ABRL Coordinator is to be the point person for surrenders and placements for their state(s). We maintain a list of willing volunteers who are able to transport, foster, and identify dogs in shelters. The Coordinator arranges for receipt of the Bouvier into our Rescue Program, provides us a bio and photos for posting on our website, screens applicants, and ensures all the necessary paperwork is submitted to our National Coordinator. There are people who are available should you need help or have questions, and we also provide Coordinators with written procedures to follow. If you have an interest in helping us, or have questions, you may email Marcia Proud.
Complete an application online, or click here to download an application.