Make A Donation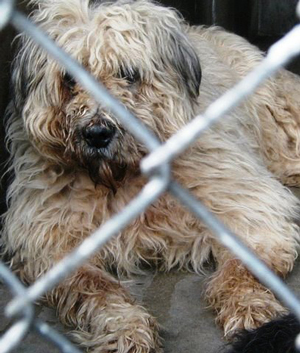 A donation of $10 or more will entitle you to a year's subscription to the Rescue Roundup, the quarterly newsletter of the ABRL
Our adoption fees of $300 do not always cover the expenses we incur in the rescue process. Spaying and neutering used to be our most expensive procedures, and in many cases continue to be. We believe it is our responsibility to place dogs that have been altered so that we do not run the risk of contributing to the overpopulation of dogs. In the past couple of years we've had to treat dogs that came to us as heartworm positive. That now seems to be fairly common, especially with dogs coming from the southern states.
Treating heartworm positive dogs exhausts our resources, financial and human. The cost of treatment is pricey and the recovery time lengthy. Often foster homes are taken up with dogs who are recovering, making new intakes go into boarding situations. This is the sort of rescue activity that we need to fund through sources other than the adoption fee.
In the past, the ABRL has been fortunate to have been the beneficiary of so many generous adopters and lovers of the bouvier. Many folks have asked that we come up with an easy way for them to contribute so we've added this online feature to our site. If you'd care to make a donation to ABRL, click on:
which will take you to PayPal, a secure site where you can safely and easily make your donation. All you need is an email address to join PayPal and there is no sign up fee.

If you'd prefer, click HERE for a PDF of a contribution form, and mail your donation to:
ABRL
c/o Deborah Abeles
P. O. Box 689
Cheshire, MA 01225
The dogs we save will be grateful for your help! Thank you for remembering us. And thank you for your on-going support of our work.