Bouviers Available for Adoption
Thank you for your interest in adopting a Bouvier des Flandres. The Bouviers we offer for adoption have been screened by those knowledgeable in the breed and we feel they are very desirable dogs. We hope to provide them with excellent homes. For each Bouvier adopted, we ask payment for actual expenses incurred or a minimum of $300.00. To be considered as an adopter, please fill out an application.
In some cases, applicants submit an application for a specific Bouvier; in others, an open application is submitted for future consideration of Bouviers coming in to the program. Even if we do not have Bouviers listed as available for adoption, we encourage you to submit an application, as we try to look through applications that we have on file any time a dog comes into our care, and sometimes before they are posted on our website. Please know that many of dogs receive multiple applications, in which case we will look for the applicant that will be the best fit for that particular dog. If your application was not selected, it will remain on file for a year. We encourage you to continue to communicate with the Coordinator in your area regarding your interest, or if you wish to withdraw your application. At any time, direct any questions about the process, your application, or Bouviers to the Coordinator for your state or to the National Director.
Bear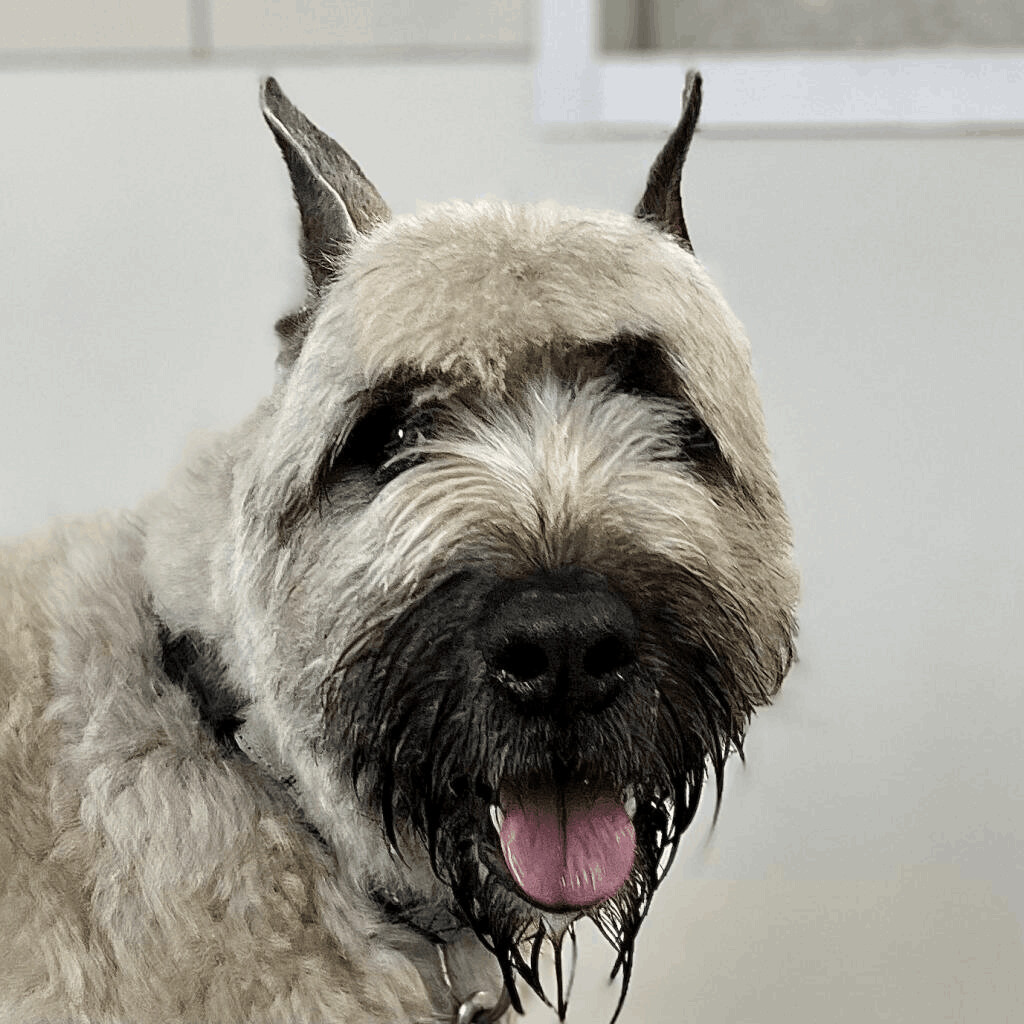 ~6 Years
Male
Cropped / Docked
Yes
Middletown, RI
This exceptionally handsome cropped and docked six year old purebred Bouvier is named Bear. He has lived with the same family since he was a pup. The family's circumstances have changed, and they are no longer able to keep him. With much pain and reluctance Bear, and his housemate Lady, were surrendered by their family for re-homing. Bear is housebroken. He was just neutered on May 9th and is ready to find a new home. He is up-to-date on inoculations, health care, and is heartworm negative. Bear walks well on a leash, and has good manners. He does not like being restrained by complete strangers (for his shots for example). Bear understandably is upset at the change in his life long circumstances where he was king of the roost, dearly beloved, and continues to miss his family. His adopter needs to be someone with knowledge of the breed, is mostly at home for Bears emotional support, is patient and willing to build back his confidence in order to regain the trust and love he had with his original owners. Bear is located in Middletown, RI. Please contact pnaudeau@potterleague.com. Potter League for Animals 401.846.8276 . www.PotterLeague.org


Leo
10 Years
Male
Cropped /Docked
Yes
Wetumpka, AL
Leo is a 10 year old neutered male Bouvier. He is looking for a new home in which to retire because his owner is an Air Force Chaplain who moved overseas and could not take his dog with him. Leo is very sweet to his humans but does not enjoy the company of other dogs. As with many elderly dogs, he has some issues with his back legs and will do best in a single story home. Leo is being fostered i Wetumpka, AL. To be considered as an adopter, please submit an application online at www.abrl.org. Contact Frank or Corrine Dreyfus at (334) 567-8009 with any questions, or if you are interested in providing Leo with his forever home.