Bouviers Available for Adoption
Thank you for your interest in adopting a Bouvier des Flandres. The Bouviers we offer for adoption have been screened by those knowledgeable in the breed and we feel they are very desirable dogs. We hope to provide them with excellent homes. For each Bouvier adopted, we ask payment for actual expenses incurred or a minimum of $300.00. To be considered as an adopter, please fill out an application.
In some cases, applicants submit an application for a specific Bouvier; in others, an open application is submitted for future consideration of Bouviers coming in to the program. Even if we do not have Bouviers listed as available for adoption, we encourage you to submit an application, as we try to look through applications that we have on file any time a dog comes into our care, and sometimes before they are posted on our website. Please know that many of dogs receive multiple applications, in which case we will look for the applicant that will be the best fit for that particular dog. If your application was not selected, it will remain on file for a year. We encourage you to continue to communicate with the Coordinator in your area regarding your interest, or if you wish to withdraw your application. At any time, direct any questions about the process, your application, or Bouviers to the Coordinator for your state or to the National Director.
Sam & Maxie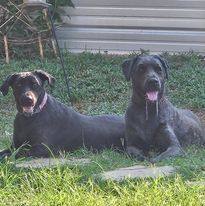 Sam and Maxie are a bonded pair of 5 yr. old Bouviers, male and female. They were left in a shelter after only spending a short time with their second owner, for whatever reason, she couldn't keep them. Fortunately, someone recognized them as Bouviers and brought them to be placed by the ABRL.

They are currently being fostered in north central Florida at the kennel of a very dog savvy person who loves the breed. They get to take long walks together and splash in the pool. They do not like being apart, even when placed in adjoining runs, they protest loudly until put together again in the same run.

Sam and Maxie are both very strong dogs. They know basic commands but definitely need refresher courses on how to gently walk on a leash. They do not seem to be bothered by the proximity of other dogs in the kennel or the noise some other dogs can make. They are crate and house trained. They are neutered and spayed, up to date on shots, heartworm preventative and flea and tick preventative.

To be considered to adopt Maxie and Sam you must fill out an adoption application at www.abrl.org. You must be willing to travel to get them. Some help with transport may be available, but we will not fly them nor put them on any form of animal transport. The adoption fee is $300 per dog.


Kimber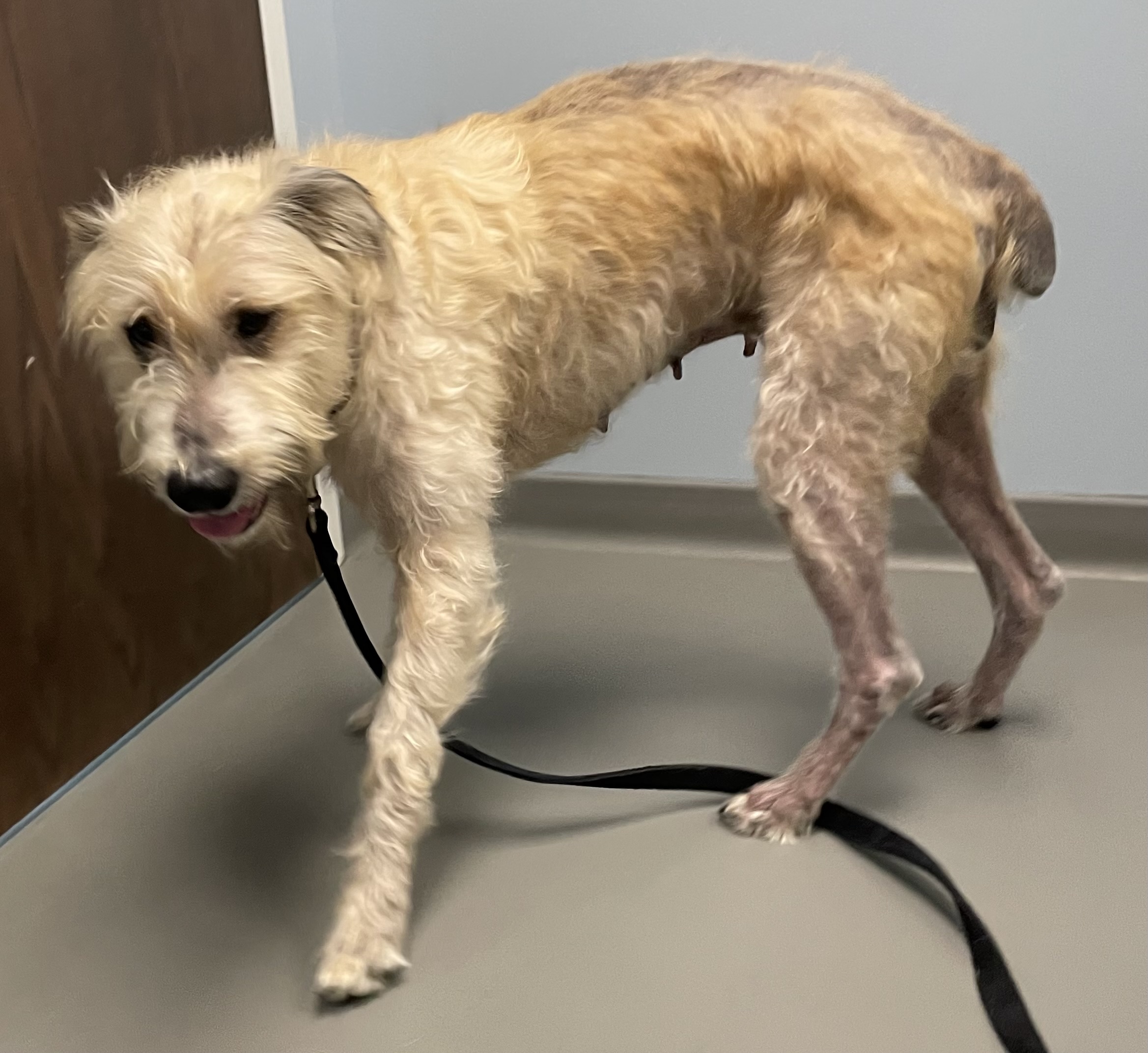 Kimber is an almost 8 year old fawn female who is being rehomed due to divorce. Her original owners got her as a new puppy and she lived with her family until coming into rescue. Her tail is cropped and she has natural ears. She is currently in Louisville, Kentucky.

She has some skin issues due to unmanaged flea allergies that are being treated so she will need to be a Foster to Adopt for about 4 months to allow her to regain her health, get her teeth cleaned, and be spayed. Due to Kimber having separation anxiety and feeling abandoned when her family split up, we would like to place her as soon as possible so she does not get too bonded and then have to rehome again.

Kimber is sweet and affectionate. She loves to lay next to you or sit with you. She sleeps at the foot of the bed if allowed. She is crate trained, knows basic commands, and walks OK on a leash. She would do well as an only dog or with a neutered male dog that is at least 40 pounds, but no more than one other dog and no female dogs in her home. She has lived with cats and children over 8 years old. Kimber does cry and howl when left alone right now so she will require a standalone house, not an apartment, townhome, or condo that is attached to neighboring homes.

If you would like to give this sweet gal a place to call home and help her regain her health, confidence, and sense of security please complete an adoption application and email Colleen.


Gypsy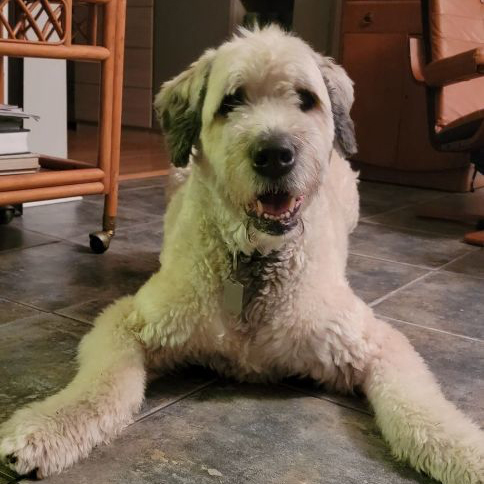 My name is Gypsy, and I am looking for my "forever" home. My mom passed away and I went to a fabulous home but due to that person's illness, I am once again looking for loving home. Though I am 7 years old, I have a "puppyish" personality!! I LOVE to go to the dog park, take walks with my people, love to snuggle, or lay quietly at your feet. Not to brag, but I am quite the singer, solo or love a good duet with my person. I am a big bodacious fawn girl with velvety natural ears and a perky docked tail. Although ladies don't like to discuss their weight, I weigh around 100 pounds. I am very social & love company, I have lived with other dogs, but I prefer to be the Queen bee of my domain. I "hate" sharing my toys and I want ALL my family's attention! I need a fenced yard. I am being fostered in Dunedin, Florida. If you would like to find out more about me contact Terry Minda at flcoord@abrl.org. (561)793-4017 She can even send you a video of me singing! Please fill out our application at www.abrl.org as it is the first step in the adoption process!


Leo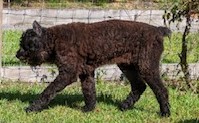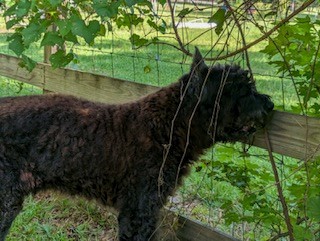 Leo is a very laid-back, sweet, senior gentleman of 11 yrs looking for his forever retirement home. He is a rather talkative fellow and routinely beseeches his personal chef to "Hurry Up!" when his meals are being prepared. Leo very sweet with people, but does not tolerate the company of other dogs or cats. He will do best in a home residing with his family primarily on a first floor with no more than a couple steps to get in or out. Leo enjoys scentwork a couple times a week with his foster mom and going on walk-abouts around their 3 acre fenced-in property to enjoy the flora and fauna. Leo is being fostered in Wetumpka, AL. To be considered as an adopter, please submit an application online at www.abrl.org. Please contact Frank or Corrine Dreyfus at (334)567-8009 for more details about providing Leo with his forever home.