Bouviers Available for Adoption
Thank you for your interest in adopting a Bouvier des Flandres. The Bouviers we offer for adoption have been screened by those knowledgeable in the breed and we feel they are very desirable dogs. We hope to provide them with excellent homes. For each Bouvier adopted, we ask payment for actual expenses incurred or a minimum of $300.00. To be considered as an adopter, please fill out an application.
Cici (adoption pending)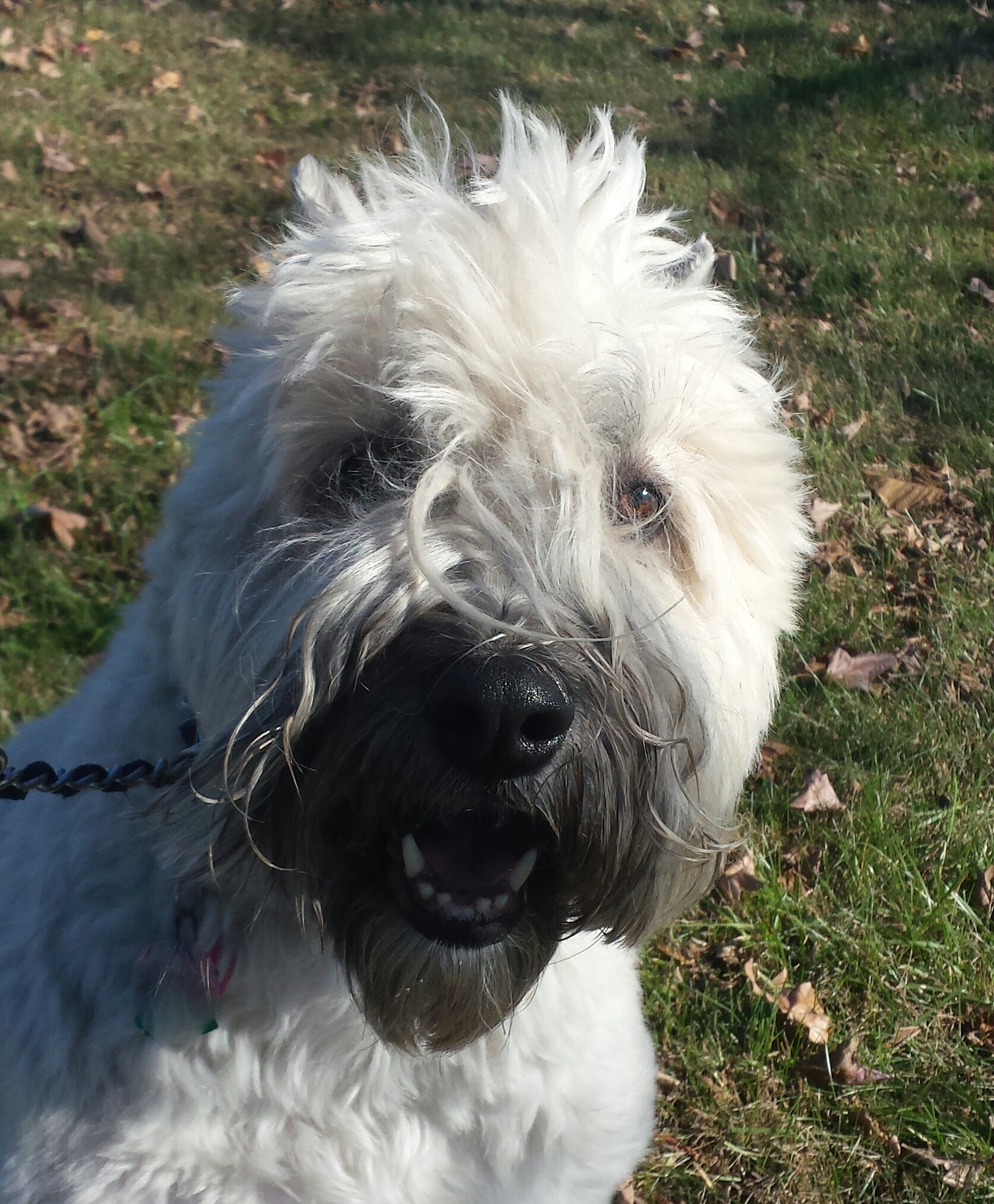 Kentucky
Female
4.5 years
Yes
Yes
ADOPTION PENDING. Meet Cici, a Bouvier who's super sweet and rather shy. She's 4 1/2 yrs old and is looking for a quiet home where she doesn't have to vie for attention or food. She's spayed, up to date on vaccinations, walks fabulously both on and off lead, and loves her crate. She's a medium sized girl at about 75 pounds, and is docked and cropped. Once she gets to know you, she has a fun, bouncy, happy personality and she talks to you. Only homes without other pets, resident children, or routinely visiting children under the age of 12 will be considered. To be considered as an adopter, please fill out an application online. If you're interested in giving this wonderful girl a gentle, quiet, loving home, contact Colleen.

Holly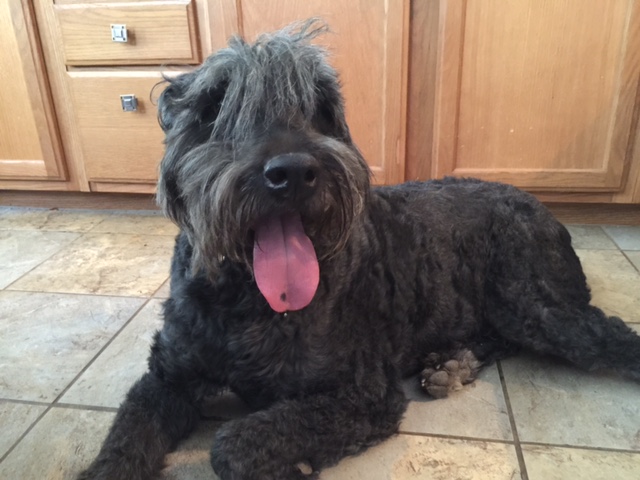 Alabama
Female
5 years
No
Yes
This photo of a beautiful purebred Bouvier des Flandres is of Holly. Holly is a five-year-old, spayed female, docked with natural ears. She is being fostered in Cleburne County, AL, very close to Atlanta, Georgia. Holly is a wonderful loving girl, excellent on a leash and VERY obedient. She is fabulous with kids and people, a natural social butterfly. Holly is very intelligent and wants badly to please, so if placed in a loving home, she will blossom. She is a joy without any demonstrated problems in the house whatsoever, other than a love affair with a recliner. She would make a terrific bed buddy. Holly does have a very high prey drive, which has led to the demise of a number of small animals out-of-doors in the yard, so she needs a secure, high, fenced yard as she is also athletic. Combined with her reported resource guarding, (She has been tied out in the back yard for over two years and so values her time with her person, she has, Bouv-like looked for a job of her own - territorial ownership, chasing both cars and dispatching intruding animals being the result.) Holly's prey drive does extend to other dogs in the home, and she needs to be in an only dog home. While she has not shown this behavior in her foster home, due to her history it would be better to be safe than sorry. In her surrendering home, Holly has bitten a small housemate dog to the point of extensive hospitalization required to save his life, so her only-dog status is a non-negotiable requirement for adoption, as is a securely fenced yard. Holly is terrific with people: Loves attention and has a wonderful demeanor, but she has not been well socialized with other dogs or areas outside the home since she comes from a single-owner home who has a long, demanding and erratic work schedule. Because of being tied away in the back yard, Holly should really belong to someone who could spend a good deal of time with her to make up for her loneliness and physical isolation and would be home to enjoy and love her. She is beautiful too, which never hurts. To be considered as an adopter, please fill out an application online. For more information, contact Deborah.