Bouviers Available for Adoption
Thank you for your interest in adopting a Bouvier des Flandres. The Bouviers we offer for adoption have been screened by those knowledgeable in the breed and we feel they are very desirable dogs. We hope to provide them with excellent homes. For each Bouvier adopted, we ask payment for actual expenses incurred or a minimum of $300.00. To be considered as an adopter, please fill out an application.
Paisley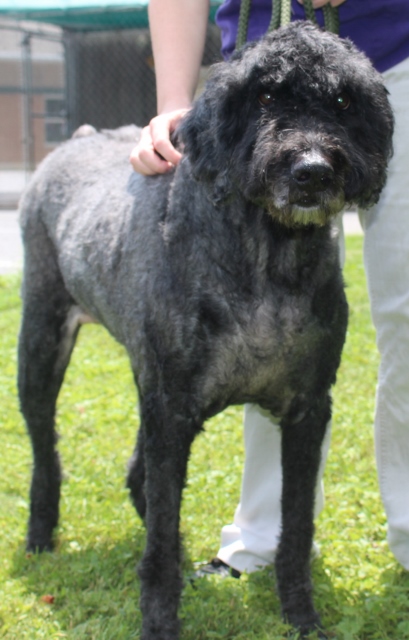 Paisley is an 11 year old spayed female Bouvier whose original owner had to leave her to enter a nursing home. With no family to take Paisley, we're hoping to find someone to spend her last couple of years with who won't mind that she's a little arthritic, very laid back, needs to lose some weight (not just for her girlish looks, but also for her legs). She's very sweet, and within minutes will be leaning up against you as if to say, will you take me home? She's black (although her hair is very short right now because she was badly matted), with natural ears and docked tail. She's been to the vet and she will be having her teeth cleaned and a cyst removed off her back, but after that she's ready to move in! And pretty healthy overall for a senior lady. She's currently located about ½ from Hagerstown, MD. To be considered as an adopter, please fill out an application online. For more information, contact Susan Bach, ABRL Regional Coordinator at (301) 384-3214 (and leave a message) or via email.

Kevin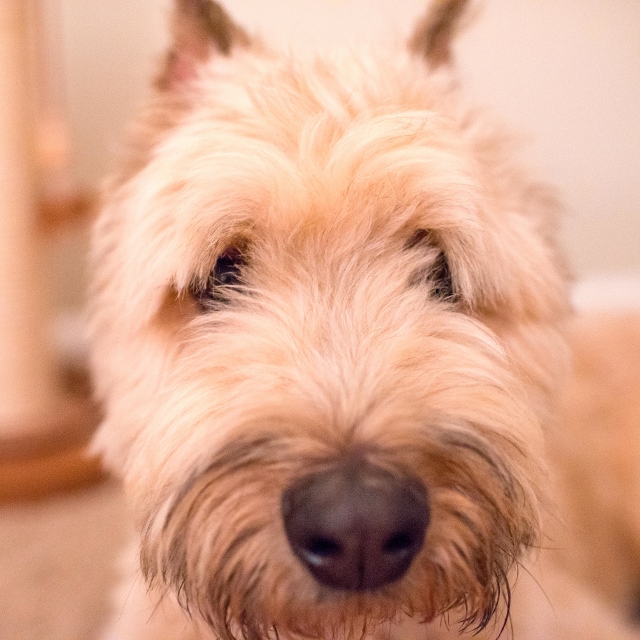 Kevin is an incredible 17 month old fawn Bouvier des Flandres who has overcome seemingly insurmountable challenges to become a vivacious and exuberant Bouvier boy. Kevin was surrendered to ABRL due to congenital heart conditions and failure to thrive. His ABRL foster family took him to Ohio State University for evaluation & treatment. After surgery, Kevin went from being merely friendly and vivacious to becoming a veritable neutron bomb of love, energy and happiness. His passions include playing with other dogs, obsessively staring at cats, taking walks, and having conversations with humans. One of Kevin's unique gifts is his ability to "speak," to communicate exactly what he wants. It makes him incredibly easy to care for because he has a unique tone for each situation. Even though Kevin is very easy going, he is still a Bouvier des Flandres and possesses a wonderful sense of independence and accountability. Kevin currently weighs about 60 pounds and is gaining gradually, is up to date on vaccinations, is docked and cropped, and is not neutered yet. To be considered to adopt Kevin, you must be willing to continue his care at OSU in Columbus, Ohio for the remainder of his life. In addition to routine care, he will require annual checkups at the OSU Cardiology Clinic and will be on medication for his heart condition for the remainder of his life. For the most part he is a normal dog, but cannot be a jogging buddy and has to limit his exertion in heat and humidity. Due to his heart conditions, Kevin requires a home in a moderate climate such as north of Kentucky & we would prefer a family within 200 miles of Columbus, Ohio to facilitate continuing his care at OSUVMC. Kevin's will to live and desire to interact with his people will fill your heart and home with joy, laughter, and love. To be considered as an adopter, please fill out an application online. For more information, contact Colleen at (502) 544-1392 or via email.

Bentley
Bentley is an 8-year-old, cropped and docked, Size Large, glossy black Bouvier, perfectly housebroken. A strong and active Bouv, Bentley lived on a farm as a house dog. When his family unexpectedly and necessarily moved to smaller living arrangements due to a family death, Bentley took exception to the more active setting, especially by wanting to control and herd the children screaming and yelling on the adjacent play area of the living community. He has herding instincts and coupled with his anxiety, he was Bouvier-protective of his home and persons there, so different from the previous calm atmosphere. Therefore, young children should not inhabit his future home. Bentley has lost 25 pounds since coming into Rescue and while he is well mannered, and beloved by his family, he was unsocialized in public. Now Bentley lunches at outdoor restaurants with sophistication. And shops. Once properly introduced, he is friendly to people and has been good, if bossy, with female dogs of all sizes, but dominant with males. No cats. Because of his Bouvier propensity to control most situations, and a high prey drive, Bentley must have a large securely fenced yard. His activity level requires long walks, car rides and stimulation as he is no couch potato, and most people guess him to be much younger than his age at first meeting, even veterinarians. He has never been alone in his life for long periods of time, and he craves companionship and being with his person. Bentley came into rescue with a suspicious bone lesion, or tumor, or bone deficit on a front leg accidentally discovered subsequent to a pony hoof vs. Bentley encounter. For diagnostic purposes, he has had monthly X-rays, oncology assessment, a bone biopsy in which no cancer cells could be found. During six month's time, the area on the bone shows no change. Hence, osteosarcoma and fibrosarcoma have been ruled out due to the lack of progression, and no definitive diagnosis can be made for the reason. Theories range (on the part of several veterinarians) from a puppy fungal disease that left a bone deficit to a recent injury that is healing but frankly, we just don't know the cause. He also had a minute, non-displaced fracture on a toe, (re: pony) but x-rays on June 10th show that to be fully healed. He will need to continue thyroid medication with monitoring of thyroid levels throughout his life. Bentley is a magnificent example of a Bouvier des Flandres. His character, charming personality traits, his loving and loyal disposition and his exceptional handsomeness, all make him the epitome of the breed. He needs to lead a full and active life. Also, Bentley can Bouvier-bounce high and really often: Nobody Bounces Better; Nobody. To be considered as an adopter, please fill out an application online. For more information, contact Deborah.

Cheech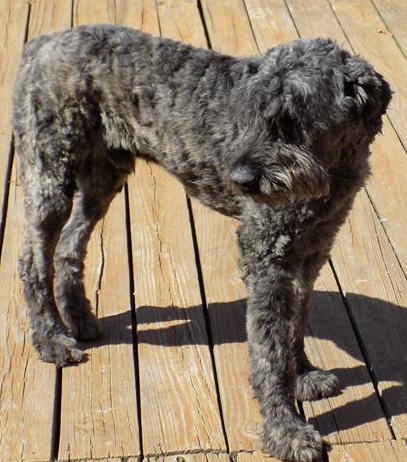 Cheech was rescued with his "sister." As brother and sister, with their mom, they endured the same hardships, one sooner than the other. These two came to rescue as a package, but need to have separate lives to grow to their full potential. Cheech is an almost 2.5 year old purebred male Bouvier, born out of an " oops litter." Two years later, his mom had another one of these, this time with the neighbor's Australian Shepherd, producing CeeCee. Cheech is the typical, aloof Bouvier, but once warmed up to the people around him, he is a very sweet boy, and will thrive in the right, patient environment. He will be spayed/neutered and updated on vaccines. Cheech is a skinny boy, and could easily use about 10 lbs on him. More to come as we get to know him much better. To be considered as an adopter, please fill out an application online. For information contact Dagi.

Seger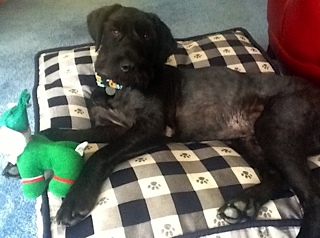 Handsome Seger was adopted but despite all the great strides he made in his adoptive home, for some reason, the boy has fallen so madly in love with his new mom that he does not seem to like the husband of hers. This is creating a lot of friction, and not good for either party. Seger, aka Dallas, is a two something year old neutered male, UTD on shots and HW negative. And a charmer! Lots of things changed in his adopter's life, and now this handsome devil is once again looking for a new, and final forever home! Below are some of the " Improvements" this Casanova has made, since being found wandering the streets of South TX, nothing but skin and bones... worm infested, homeless, a vagabond, yearning to find a place to find love and a place to hang his hat: Mr. Manners has been working on: "Sit-Wait-OK" to go out front door after we have gone through; "We're Moving-Down" and he lays down in back seat during the entire car trip and doesn't bark - he loves going on car rides; Waits in back seat of car to exit until "OK" given; "Wait-OK" controlled entry at back door until sliding door open wide enough and all clear; "Down-Stay" at dining room table; Doesn't get on beds or couches - not once (even though you can tell he is hoping for an invitation). He has also been working on crate training, and will willingly go in with encouragement of treat or Kong stuffed bone. To be considered as an adopter, please fill out an application online. For information contact Dagi.

Jekyll (Courtesy Post)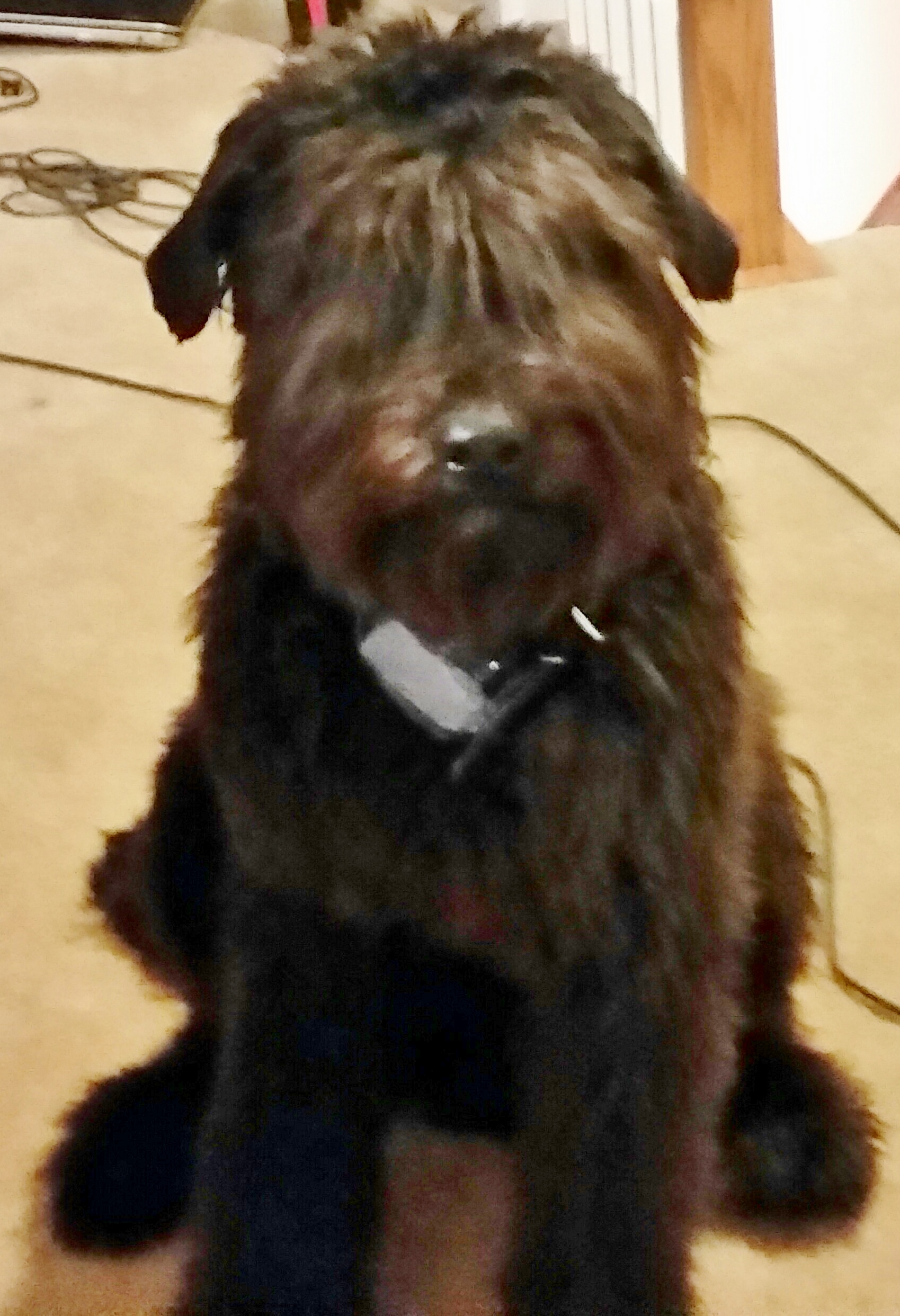 COURTESY POSTING. Jekyll is a 1+ year old, special needs male Bouvier, natural ears and tail. His current owner attempted to train him in Schutzhund and he just wants to be someone's buddy! So his owner would like to find him a nice home. He's aloof like many bouviers, but will eventually sniff and greet you, and if you have cookies, happy to have one or two. Jekyll has some special needs. After a bout with lameness and several vet visits it appears that he may have polyarthritis-a degenerative disease and to be free of this ailment, he will need to be officially diagnosed with a joint tap, and then immunotherapy and probably a life time low dose of prednisone off and on, and pain medication and supplements. He's a young guy and wants to have as normal of life as possible with the help of someone who is willing to see him through this health issue. Will you consider taking Jekyll? There is no adoption fee. He's been doing pretty well recently on supplements and pain meds, and low level exercise-which is extremely important for him. Please note: this is a courtesy post; Jekyll is not being placed through the American Bouvier Rescue League (ABRL). For information call Susan at (301) 384-3214 or email her.