Updates & News
State ABRL Coordinators Needed!
Are you a Bouvier lover? Would you like to help with the breed? If so, ABRL would love to talk with you. While not a busy rescue organization, we are in need of Coordinators for Indiana, Kentucky, New Jersey, Ohio, Pennsylvania and Tennessee. The primary role of an ABRL Coordinator is to be the point person for surrenders and placements for their state(s). Contact Marcia or Leda. Our Bouviers thank you!
---
Summer Showers ABRL Umbrella Sale!
For the month of August 2017 only, ABRL logo'd umbrellas will be on sale for the amazing price of only $15! Support ABRL *and* keep yourself dry! Visit our online store to order yours today. Makes a great gift, too... it's not too early to plan for holiday gift giving!
---
We Need Your Bouvier Stories! Have a Bouvier? Then likely you've got a story or two. The editor of the Rescue Roundup, our quarterly newsletter, has put together a brief survey. Quick and easy to fill out! Click here to take the survey. And maybe you'll see your Bouv's story in print!
---
Foster Homes Needed!
Fostering a rescue Bouvier can be a very rewarding experience. Read more here or contact Leda and change a Bouvier's life!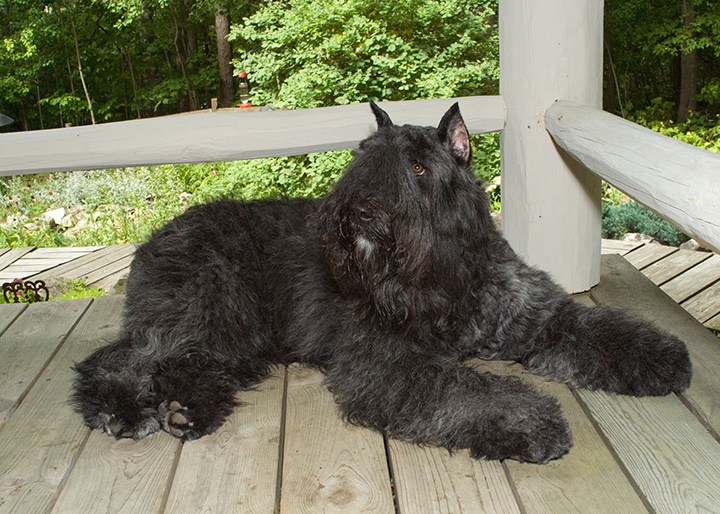 ---
Read "Living with a Bouvier" as published in Showsight magazine.
---
ABRL Store Open!
Click here to shop.
---
---
Check out ABRL's most recent revised guidelines.
---
American Bouvier Rescue League
Welcome to the home page for the American Bouvier Rescue League (ABRL). We are a 501(c)(3) non-profit organization dedicated to finding responsible and loving homes for misplaced, neglected and unwanted Bouviers. On our site you will find information about Bouviers, Bouviers available for adoption, how to adopt a Bouvier, resources and links on a variety of topics, and how you can help us in our mission to save and serve this noble breed. Check back in frequently to see what's new with the ABRL!
Featured Bouvier: COSETTE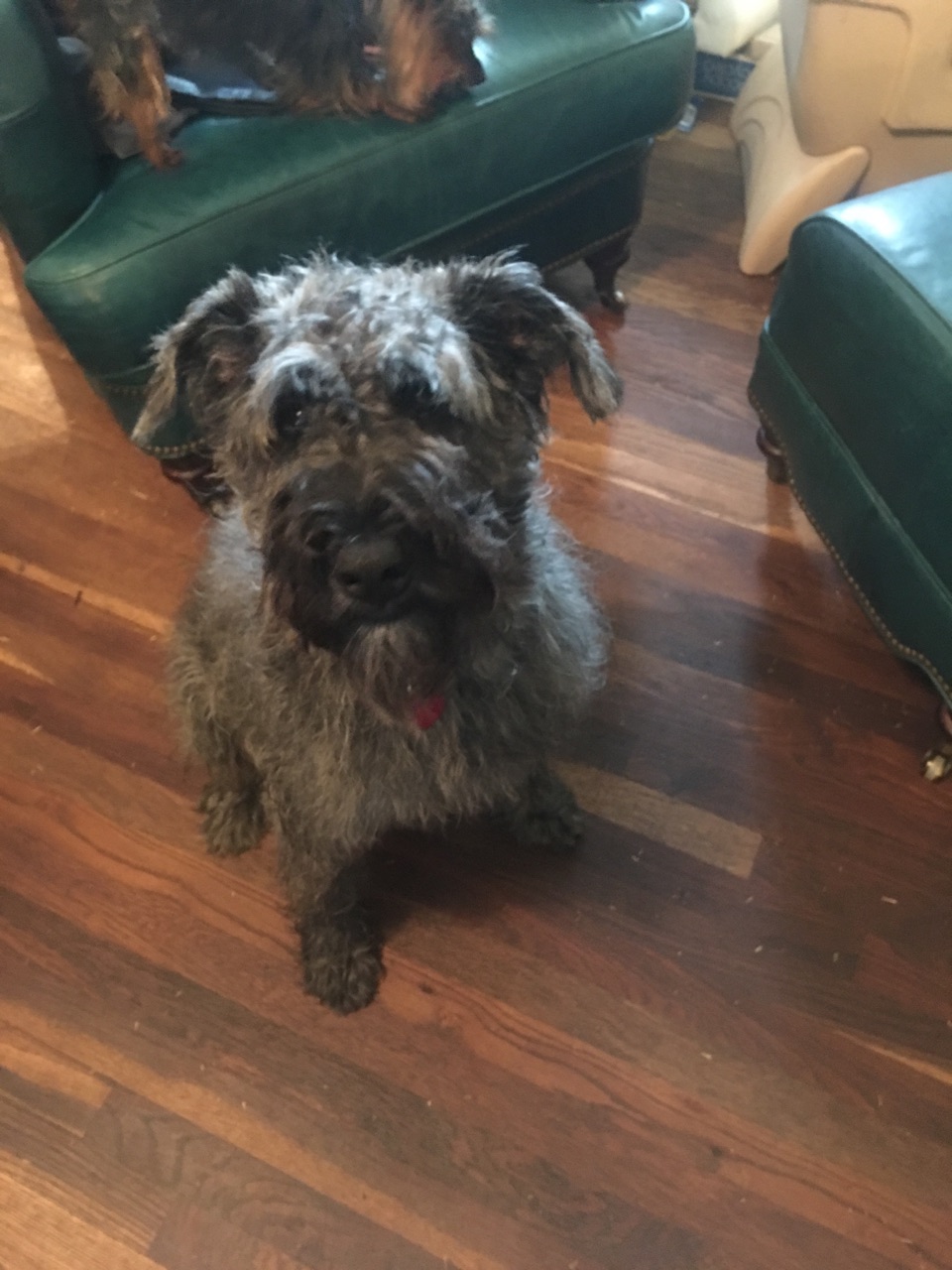 Cosette has made great strides since October. Being a Mill dog she had numerous hurdles to cross, with Housebreaking being at the top of the list. There was also some general suspicion of new people. Regarding the housebreaking the majority of the time she now lets you know when to let her out. If there are lots of distractions she will need to be led to the door on a lead to go outside. She became comfortable and secure in our home. As her confidence has grown she has been able share her attention with other dogs in the family. Read More...

Support ABRL
#StartWithaSmile at smile.amazon.com/ch/56-1674302 for your holiday gifts and Amazon donates to American Bouvier Des Flandres Club Inc.