Bouviers Available for Adoption
Thank you for your interest in adopting a Bouvier des Flandres. The Bouviers we offer for adoption have been screened by those knowledgeable in the breed and we feel they are very desirable dogs. We hope to provide them with excellent homes. For each Bouvier adopted, we ask payment for actual expenses incurred or a minimum of $300.00. To be considered as an adopter, please fill out an application.
In some cases, applicants submit an application for a specific Bouvier; in others, an open application is submitted for future consideration of Bouviers coming in to the program. Even if we do not have Bouviers listed as available for adoption, we encourage you to submit an application, as we try to look through applications that we have on file any time a dog comes into our care, and sometimes before they are posted on our website. Please know that many of dogs receive multiple applications, in which case we will look for the applicant that will be the best fit for that particular dog. If your application was not selected, it will remain on file for a year. We encourage you to continue to communicate with the Coordinator in your area regarding your interest, or if you wish to withdraw your application. At any time, direct any questions about the process, your application, or Bouviers to the Coordinator for your state or to the National Director.
Murphy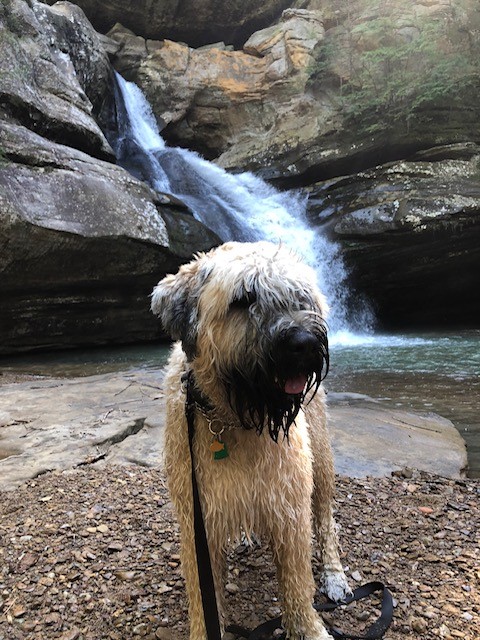 5 years
Male
Natural/Docked
Yes
Baltimore, MD
I am a 5 year old, neutered male bouvier located in Baltimore, Maryland and my name is Murphy. My owner is no longer able to take care of me due to a serious illness. I have lived with a female bouvier and a Chihuahua most of my young life. I am told that I am a big boy, about 110 pounds, and very boisterous with other dogs, although once I am around them I like them quite a bit. I'm also unruly on a leash. I did hang around a cat when I was a pup, but not as adult so I'm not sure how I feel about them, and I have not been around children and may be just too much for them. Not aggressive but hard to handle and I bark a lot when I see other dogs or animals and if I see a squirrel it certainly intrigues me. But I'm very good looking as you can see from my pictures. I like to hike, and be very active outdoors. I am up to date on my vaccines and am healthy, but may need to go to the spa soon. I can be adopted out-of-state, but my adopter should plan to travel to come pick me up, at least within an hour of Baltimore. I need to find a home by June 2nd so if you are interested in me, please fill out an application on line, or contact Susan


Tralfaz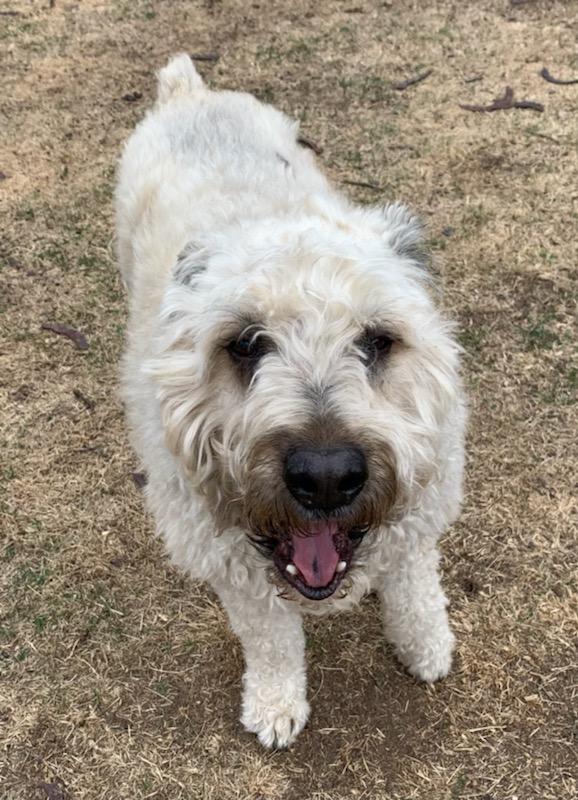 6 years
Male
Natural/Docked
Yes
Boulder, CO
Tralfaz (as in the Jetsons), known as "T", is a neutered, light fawn curly boy of 6 years with natural ears and a docked tail. He is up to date on his vet care. T has been a dearly beloved companion to his owner and accompanied him everywhere - riding in the car, going to concerts, and sitting quietly in restaurants. However, his owner is quite ill and no longer can care for T, so he is in foster care in Boulder, Colorado. T gets along well with other dogs after appropriate introduction and currently shares the sofa and backyard with two other Bouviers. T has serious cat aggression and has a strong Bouvier prey drive. He will require a fenced yard, in Bouvier height and construction to keep him and neighbor's kitties safe. T would most definitely be adopted by his feline-occupied foster home in a heartbeat - except for that cat thing. He is used to being with someone almost all the time but has been fine when left alone for a few hours with and without other dogs. He is a loving dog that wants to sit with his head in your lap, hold your hand, or sit at your feet. T will bond nicely with the right person or family. If you are Interested in T please fill out an application on line, or contact Howard.