Bouviers Available for Adoption
Thank you for your interest in adopting a Bouvier des Flandres. The Bouviers we offer for adoption have been screened by those knowledgeable in the breed and we feel they are very desirable dogs. We hope to provide them with excellent homes. For each Bouvier adopted, we ask payment for actual expenses incurred or a minimum of $300.00. To be considered as an adopter, please fill out an application.
In some cases, applicants submit an application for a specific Bouvier; in others, an open application is submitted for future consideration of Bouviers coming in to the program. Even if we do not have Bouviers listed as available for adoption, we encourage you to submit an application, as we try to look through applications that we have on file any time a dog comes into our care, and sometimes before they are posted on our website. Please know that many of dogs receive multiple applications, in which case we will look for the applicant that will be the best fit for that particular dog. If your application was not selected, it will remain on file for a year. We encourage you to continue to communicate with the Coordinator in your area regarding your interest, or if you wish to withdraw your application. At any time, direct any questions about the process, your application, or Bouviers to the Coordinator for your state or to the National Director.
Leo
10 years
Male
Cropped/Docked
Yes
Wetumpka, AL
FOSTERED IN WETUMPKA, ALABAMA. Leo is a 10 year old Male, neutered, Bouvier. He is very sweet. He has some issues with his back legs, and will not do well on a lot of stairs. His owner was an Air Force Chaplain who was stationed overseas and could not take Leo with him. Leo would do best and be most comfortable in a home without other dogs. Please contact Frank and Corrine Dreyfus at (334) 567-8009 if you are interested in Leo, or have any questions. To be considered as an adopter, please submit an application online.
.



Bo (courtesy post)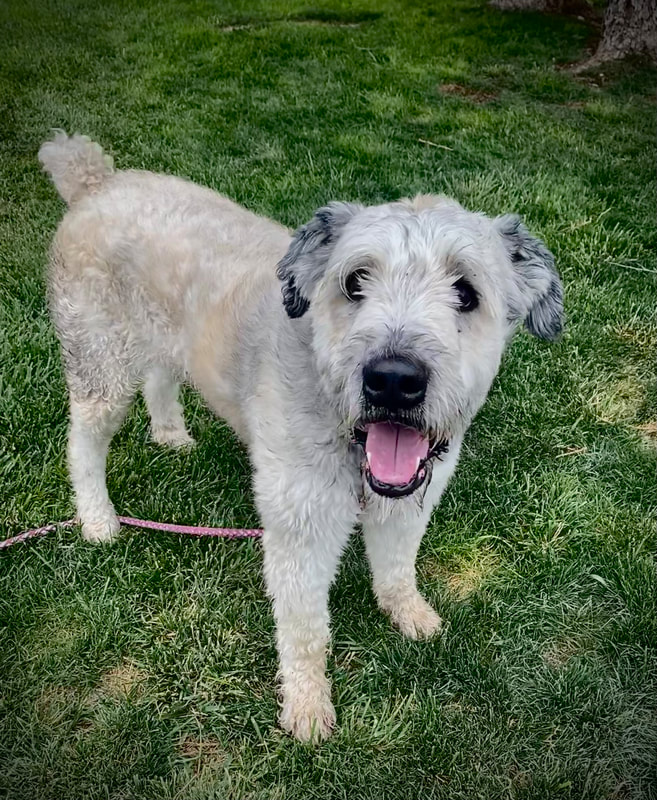 3 years
Male
Natural/Docked
Yes
Colorado
COURTESY POST. Bo is being placed by Misfits Dog Rescue; he is *not* an ABRL dog. Do not contact the ABRL about him; direct all inquiries to Misfits Dog Rescue (www.misfitsdogrescue.org). Bo is a 3-year-old Bouvier Des Flanders. He weighs 80 pounds. He was left alone a lot and kept escaping from his previous owner. He really just wants to be with his person. He's not one to wander off for no reason when the owner is nearby but should be in a secured kennel when you're away. He is a devoted dog. He has not received much training. He comes from a neglected background. He will jump on you when excited. He also has been known to have accidents in the house. Bo does not like large dogs. He gets along with littles under close supervision, but it is really too dangerous. We would like Bo to be an only dog. With people he is terrific! a total love bug even around children. We are looking for someone with the breed knowledge, owns a home with a 6-foot fenced yard, has training experience, and wants a dog that will follow you to the ends of the earth. Please share to help Bo find the perfect home. He's really smart. I think he will really come around with the right person. He is neutered , up to date and chipped. For more information, call or email Sue at (719) 964-1293 or sue@misfitsdogrescue.org.
.