Bouviers Available for Adoption
Thank you for your interest in adopting a Bouvier des Flandres. The Bouviers we offer for adoption have been screened by those knowledgeable in the breed and we feel they are very desirable dogs. We hope to provide them with excellent homes. For each Bouvier adopted, we ask payment for actual expenses incurred or a minimum of ?300.00. To be considered as an adopter, please fill out an application.
In some cases, applicants submit an application for a specific Bouvier; in others, an open application is submitted for future consideration of Bouviers coming in to the program. Even if we do not have Bouviers listed as available for adoption, we encourage you to submit an application, as we try to look through applications that we have on file any time a dog comes into our care, and sometimes before they are posted on our website. Please know that many of dogs receive multiple applications, in which case we will look for the applicant that will be the best fit for that particular dog. If your application was not selected, it will remain on file for a year. We encourage you to continue to communicate with the Coordinator in your area regarding your interest, or if you wish to withdraw your application. At any time, direct any questions about the process, your application, or Bouviers to the Coordinator for your state or to the National Director.
Basil (adoption pending)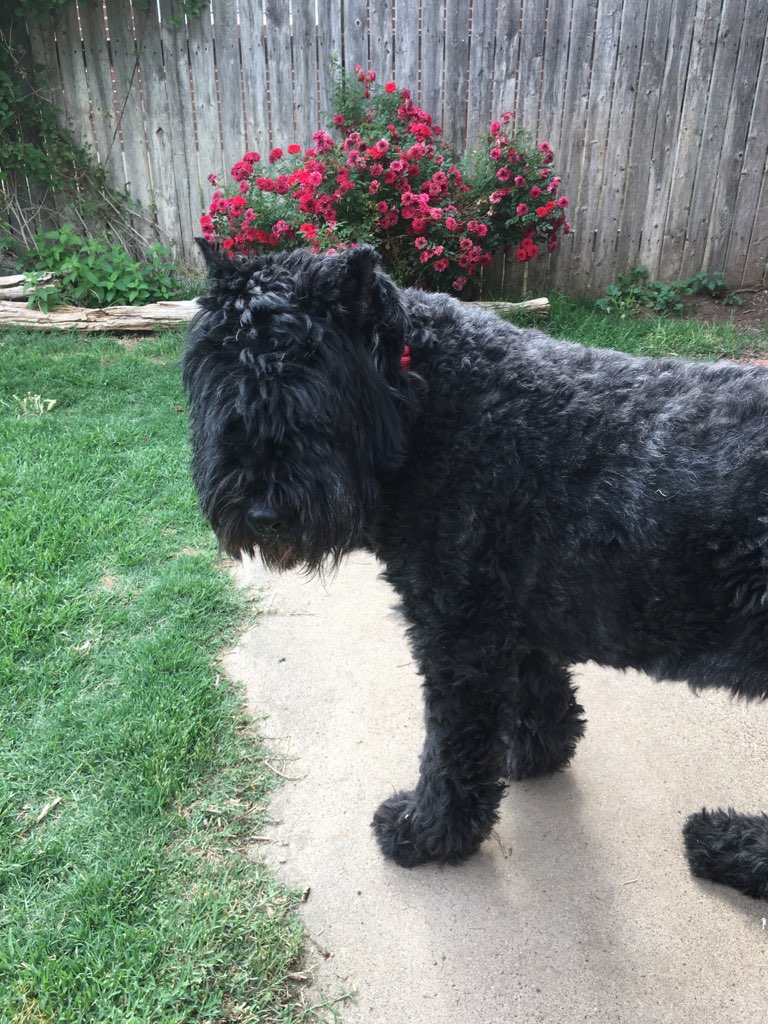 2.5 years
Female
Cropped/Docked
Yes
Amarillo, TX
ADOPTION PENDING. Basil is a 2-1/2 year old, mellow, black brindle female Bouvier. Spayed and up to date on vaccines, she is also heartworm negative and is being fostered in Amarillo,TX. When Basil was a few months old she had to have her eyes removed due to advanced glaucoma. Her owner was very diligent in her training and care resulting in Basil adapting well to her loss of sight. She can quickly assess her surroundings with scent, sound, and caution but she will require special attention to introduce her to new surroundings. Most people she meets are not aware of her being sightless due to her adaptability. Basil loves sitting near her people, and going on hikes with her caretaker. She wants to be where her people are, especially in the kitchen or in bed. Basil was sadly released to ABRL due some unforeseen circumstances her owner was facing. She gets along well with other dogs of all sizes, and is great with humans, but we have not seen her around cats. Basil will only be placed within driving distance. To be considered as an adopter, fill out an application on line. Direct questions to Dagi, or 210-289-4463.



Neko: COURTESY POST/Bouvier Mix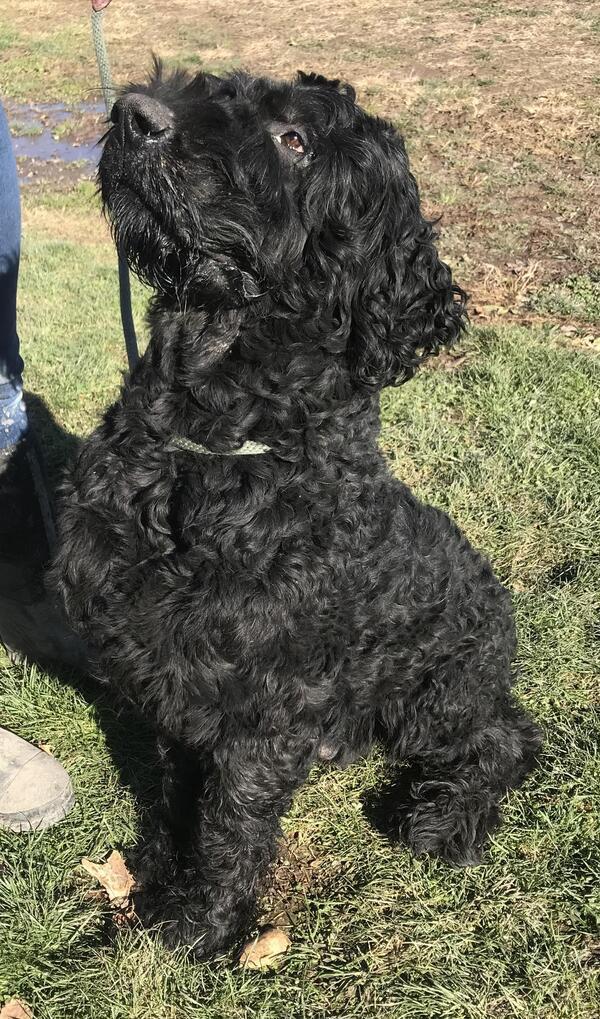 8 years
male
Natural/Docked
Yes
Last Chance Ranch
COURTESY POST. NOTE: this dog is being placed by LAST CHANCE RANCH (www.lastchanceranch.org), **not** the ABRL. Please do NOT contact the ABRL about Neko, and do not submit an application to the ABRL; contact Last Chance Ranch directly if you are interested in learning more about Neko. Neko is a VERY handsome guy- an 8 year old Perhaps Bouvier des Flandres/Schnauzer/Russian Terrier (we do not have his original papers but are told he appears very Bouvier) mix that weighs about 140 lbs. He is overweight and will need to continue working off the pounds on daily walks and stay on his diet. He was surrendered to when the young kids in the house were a bit too much for him, and we can tell he prefers a quiet and laid back environment. He was recently returned to us due to the owner's health and not being able to care for him anymore. He would love a home with laid back adults that enjoy the company of a smart and regal dog- though we don't think he would be opposed to teenagers. He has reportedly done well with cats but can be reactive towards other dogs. His adoption fee is $200 and that includes his having been neutered, microchipped, and up to date on all vaccines as well as current with flea/tick/heartworm treatments and 4dx testing. If you're interested in any of our animals please fill out an application on our website , and ask for Julia French. Julia@last chanceranch.com. Or www.lastchanceranch.org for an application to adopt. If you have questions please call our office 215-538-2510. Note, Neko is in the care of Last Chance Ranch who wish to place him directly, due to their prior relationship with Neko, and not under the auspices of ABRL.